Kings Langley
111 James Cook Drive,
Kings Langley, NSW, 2147

Mon-Fri: 9 am - 6 pm ,
Sat: 8 am - 1 pm ,
Sun: Closed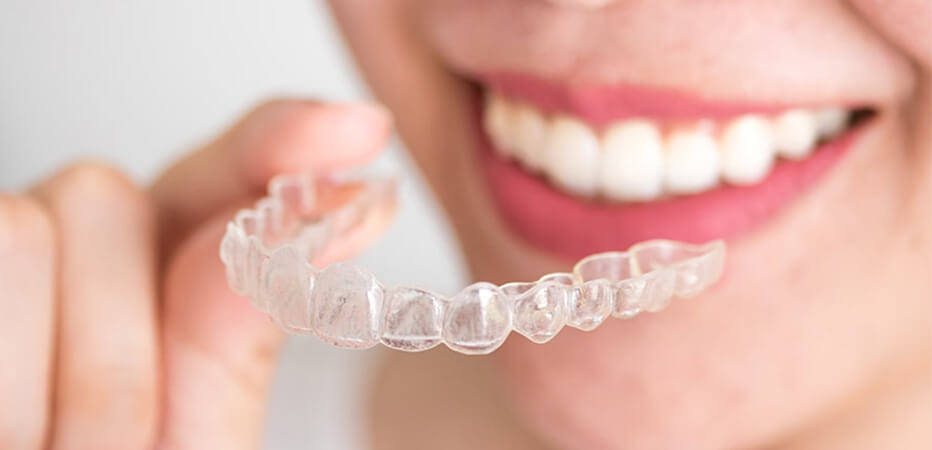 Even when you are not in our dentist chairs, we want to be able to keep your teeth safe. Do you practice a sport, and worry about your teeth being damaged?
---
Well, Kings Family Dental Centre can keep your teeth safe as we offer mouthguards to our patients. Need them for your next sports game? Don't you worry, these mouthguards can be ready for you within a week's time!
You might be wondering how we make these mouthguards, well first we take a mould of your teeth that is then sent to a lab to make your customized mouthguard. The best thing about this is that there are 35 colours to choose from, and you get to decide which colour you would like your mouthguard to be!
Custom-Made Mouthguard
A customised mouthguard provides the maximum safeguard to your teeth. Mouthguards are also referred to as mouth protectors and they act as padding and takes the blow when your face receives it, lowering the risk of broken teeth, as well as injuries to your face, jaw, tongue or lips. Normally, they cover the upper teeth and are an excellent way to shield the soft tissues of your cheek lining, lips and tongue.
Boil & Bite Mouthguard
Boil and bite is a type of ready-made mouthguard that you can use instantly. All you need to do is put the mouthguard in the boiled water and soften it and then insert it into your mouth and let it adjust to the shape of your mouth. Adhering to manufacturers' instructions are imperative. Boil and bite mouthguards are available OTC (over-the-counter) at medical shops. However, custom-fitted mouthguards made by practising dentists are more effective in safeguarding your teeth.
When Should You Wear a Mouthguard During Sport?
It is recommended to wear a mouthguard when you're participating in games or training. Besides, you should wear a mouthguard any time when there is a risk of impact on your face. Collision and contact sports – for instance, boxing, wrestling etc. are high-risk sports for the mouth; however, non-contact sports activities like skating and gymnastics can also inflict a dental injury.
Both the Australian Dental Association and Sports Medicine Australia advocate that irrespective of whether the sport you play is regarded as a contact sport or not, you're encouraged to wear a mouthguard any time you're on the field. Irrespective of your age, mouthguards can safeguard you from dental injuries. Therefore, mouthguards are imperative for athletes of all ages.
Can a Mouthguard Affect Your Performance in Any Way?
As long as you're fitting a custom-made mouthguard, it won't affect your performance. Researches state that there is no negative impact on performance or strength.
When Should You Replace Your Mouthguard?
During your routine dental checkups, take your mouthguard along for an evaluation. Your dentist can give it a complete cleaning. Your mouthguard may need a replacement if it has been damaged when playing.

Speak to your dentist to find out when you should replace your mouthguard. However, if it displays sign of wear or damage or not fitting properly, you should replace your mouthguard immediately.

Check the fitment and look for wear and tear indicators to find out if it requires a replacement.

Children and teens should replace their mouthguards more regularly, as their mouths are still growing and in the process of change.

Always ensure your mouthguard is in good condition.
Mouthguard Care Tips
Rinse the mouthguard in soap and warm water after every use, then place it in a neat and clean place and allow it to air-dry.

When the mouthguard is not in use, store it in a dry and cool place in a plastic container having vents so that it can facilitate air to circulate and prevent bacteria from growing.

Disinfect the mouthguard using a mouthwash occasionally.

After the game is over, bring it home; if you leave the mouthguard inside the car, then the heat can ruin its shape, making it useless.

Never forget your mouthguard in the hot water.

Some mouthguards have been discovered by family pets, who use them as chew toys. So it imperative to store your mouthguard along with its case somewhere your pets cannot find it.
Do You Require a Customised Mouth Guard in Kings Langley?
Get in touch with Kings Family Dental Centre on 02 9674 3491 and schedule an appointment right away. Our team of expert dentists can help you with a precise custom-fitted mouthguard that will provide your teeth with the best protection.
Our DOCTORS
Meet
Our Team