Kings Langley
111 James Cook Drive,
Kings Langley, NSW, 2147

Mon-Fri: 9 am - 6 pm ,
Sat: 8 am - 1 pm ,
Sun: Closed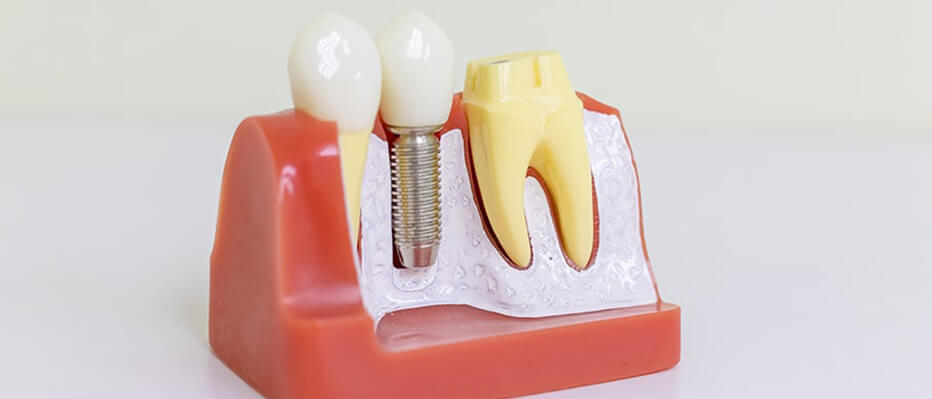 Dental Implants in Kings Langley, Sydney
Dental implants are the latest dental procedure and a more stable form compared to other conventional types of dental replacement such as dentures, crowns and bridges. If your single tooth is missing or have more missing teeth, and have a fully-grown jawbone and are adequately healthy to undergo dental surgery, then you may be eligible for dental implants. At Kings Family Dental Centre, our team of highly experienced dentists can make the procedure of getting dental implants easy and hassle-free. 
Dental Implants – What They Mean?
Tooth loss can occur due to several reasons including tooth decay, gum disease, the accrual of plaque and tartar and poor oral hygiene. Dental implants are a procedural treatment for tooth loss. A dental implant is different from other conventional tooth replacement alternatives, as it not only replaces the tooth but also the root. Dental implants contain an artificial tooth root that is placed in the jawbone creating a permanent, stable foundation and structure for the replacement tooth.
Suppose, you lose a tooth and don't replace it with an artificial tooth, then it will cause a ripple effect of changes within your teeth. One tiny shift can turn into another and yet another, which will change the entire dynamics of your teeth and mouth. Changes in your bite can lead to problems with your dental occlusion (the way the teeth meet when the lower jaw (mandible) and upper jaw (maxilla) come together) and this can lead to several problems.
When Should You Opt for Dental Implants?
When you have missing teeth and you cannot or do not want to get dentures, crowns and bridges, then dental implants are an option for filling up the missing teeth. If you don't do anything after losing a tooth or removing a problematic tooth, then it can develop into a more serious problem over time. Therefore, it is imperative to replace a lost tooth.
Dental implants are vital for the overall function of your mouth, as well as it has several aesthetic benefits. Dental implants facilitate a healthy bite, holding each tooth fittingly in place while supporting a healthy jawbone and averting bone decay. The jawbone can begin to decay if a missing tooth, either lost or removed, isn't replaced. This occurs because what upholds the jawbone in the first place is the pressure and stimulus of chewing.
Besides, dental implants are required for visual looks. For instance, you may be aware of yourself as to how your smile looks and feels, and dental implants can assist with that. Moreover, your self-confidence and self-esteem are crucial, and being able to smile and laugh in a stress-free way, eat comfortably (particularly at social gatherings), and not having any worries or holding back attitude – all of these can have a positive impact on your life as a whole.
What Are the Benefits of Dental Implants?
Dental implants come with distinctive benefits, listed below:
Dental implants look and feel and act as your natural tooth/teeth and help you to comfortably bite and chew your food and relish it thoroughly.
Dental implants are permanent fixtures and you don't have to remove them while eating, drinking, brushing, flossing or sleeping.
Dental implants are convenient and durable and help support your overall oral health.
Dental implants help you to speak properly and flawlessly.
Dental implants can help boost your overall self-esteem and self-confidence.

Do you want to find out if a dental implant is right for you?
Contact us at Kings Family Dental Centre on 02 9674 3491 and schedule an appointment right away. Alternatively, you can request an appointment by filling out our simple web form.
Our expert dentist will examine your teeth and overall oral health and help you to decide if a dental implant is required, and finally come up with the right treatment plan for you.
Before & After Cases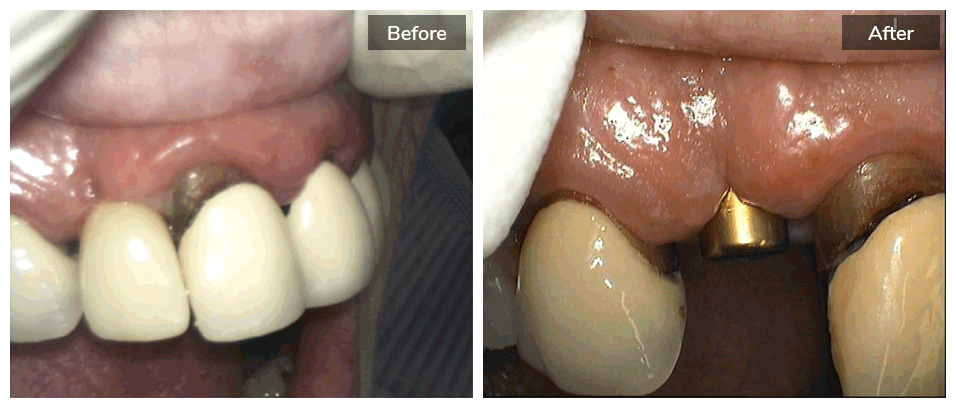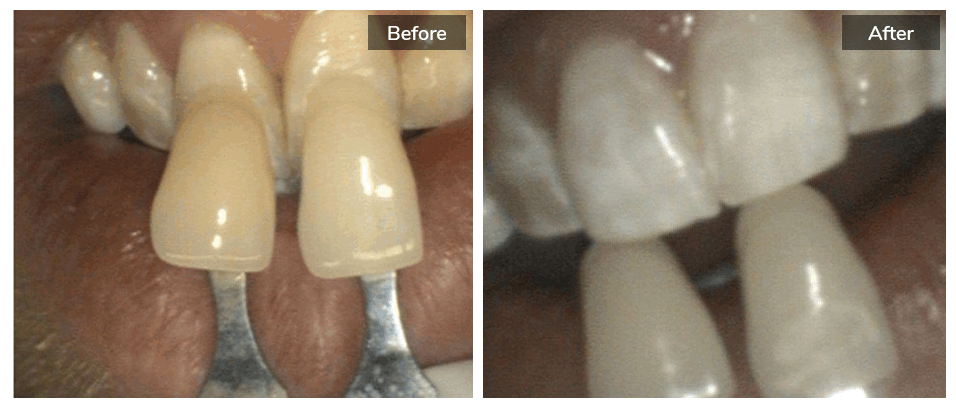 Our DOCTORS
Meet
Our Team