Kings Langley
111 James Cook Drive,
Kings Langley, NSW, 2147

Mon-Fri: 9 am - 6 pm ,
Sat: 8 am - 1 pm ,
Sun: Closed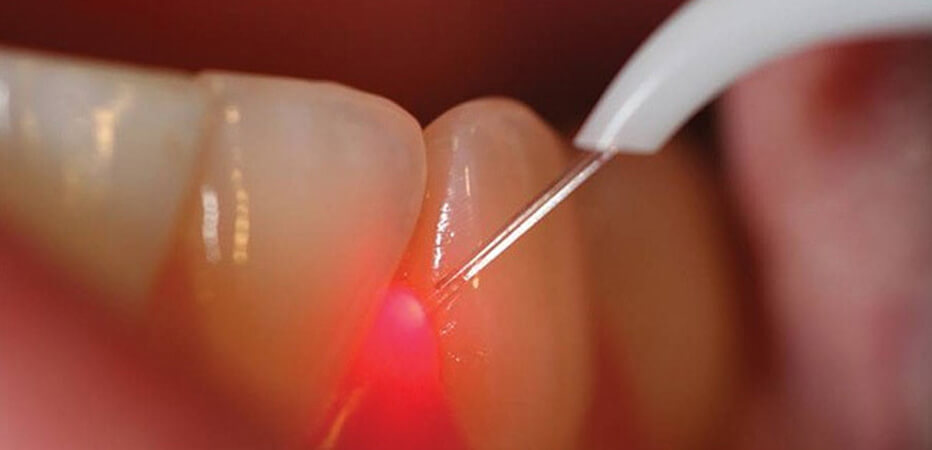 Dental Laser Treatment in Sydney
Laser treatment means no need to drill or use needles, meaning minimal to no pain while you undergo a dental procedural treatment. Laser dentistry can be used for treating a vast array of oral health conditions ranging from discoloured teeth to tooth decay.
Diverse fields of Medicine is already using lasers with exceptional success and now dentistry also embraces laser technology, which has many benefits over conventional methods. It helps dentists to exactly target decay and saves healthy teeth. In most cases, numbing injections and drilling are not required, so laser dentistry is quickly gaining popularity as the most preferred dental treatment alternative here in Australia.
Lasers provide more control to dentists to accomplish dental procedures flawlessly. Besides, laser treatment can assist to reduce complications, lower discomfort and shorten treatment times. Dental laser treatments may be carried out wholly with the assistance of lasers or they may also involve the use of other traditional dental instruments.
Laser Dentistry for Decay Removal & Gum Treatment
Laser treatment can be used on the gums for various kinds of treatment needs. If the decay gets underneath the gum level, then the laser is used to snip the gum back, so a filling can be placed more easily. Besides, lasers are effective in preventing the gums from bleeding.
Healing Dental Pain Using Laser Therapy
Using lasers or LED, laser therapy revives or improves tissue repair and reduces pain and inflammation wherever laser beam is aimed. The dental laser treatment can not only cut teeth or soft tissue but also support the healing after oral surgery. The use of dental laser treatment lowers pain in the muscles around and help in the development of tissue involved in orthodontic treatment.
Dental Laser Treatment Advantages
When compared to conventional methods, there are many advantages of using a laser in cosmetic and restorative treatments. Besides, our expert dentist will explain to you in detail about laser treatment, which will help you to make a well-informed decision.
With dental laser treatment, anaesthesia or stitches may not be needed. Moreover, it can assist with the following:
Reduce suffering and uneasiness.
Cut down the duration of the treatment and recovery time.
Lower bleeding and swelling when undergoing dental surgery.
Lower disfiguring of surrounding tissues.
Reduce the hazard of infections.
Assist tissue regeneration.
Dental Laser Treatment in Kings Langley
At Kings Family Dental Centre, we have integrated the latest laser equipment for dental treatments. Our specialist dentists have the expertise to provide laser treatment for cosmetic gum surgery, teeth whitening and fillings. All our dentists are well-trained to use laser equipment safely and they continually meet radiation standards. Thus, you can receive any of the laser treatments at Kings Family Dental Centre with complete peace of mind knowing that you're in safe hands.
Do you want to treat your dental problems without drills and needles?
Get in touch with us at Kings Family Dental Centre on 02 9674 3491, and get the required dental assistance from professional and experienced dental practitioners in Kings Langley, Sydney.
Our DOCTORS
Meet
Our Team