Kings Langley
111 James Cook Drive,
Kings Langley, NSW, 2147

Mon-Fri: 9 am - 6 pm ,
Sat: 8 am - 1 pm ,
Sun: Closed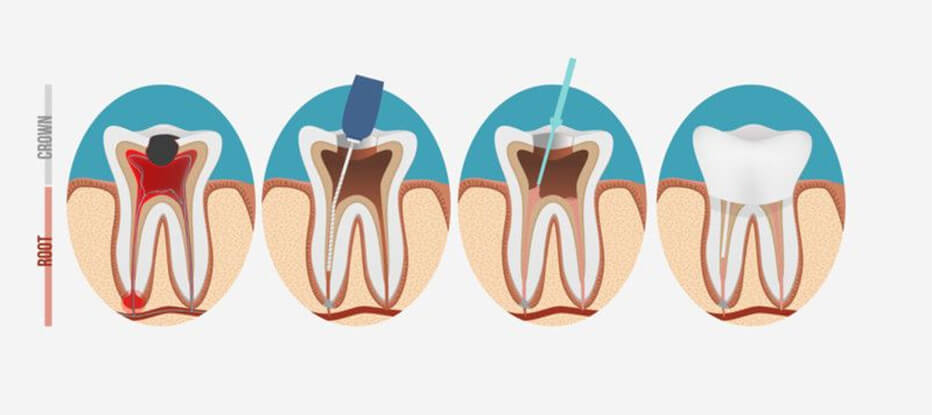 Endodontics (root canal therapy) is the area in dentistry which deals with prevention, diagnosis and treatment of diseases of the dental pulp. Root canal treatment is designed to attempt saving diseased or injured teeth. Our dentists try their best to help save and maintain your natural teeth for as long as it's feasible, simply because your natural teeth are the best thing for your oral health. Therefore, an RCT is carried out in order to save these teeth.
---
How do you know if you need root canal therapy?
To determine if root canal therapy is necessary a clinical examination is performed and x-rays are taken. The dentist will then establish whether an RCT will need to be performed. Unfortunately, RCT is not a one day treatment, however, it is performed over a span of 1 month, including 3-4 stages. This takes around 1 month due to the fact that 1 stage is completed every week.
What to expect after the Root Canal Treatment:
If you happen to feel discomfort in the area around the tooth for a couple of days following treatment, don't worry as this is normal. After the treatment, the dentist will recommend a dental crown, which helps to maintain the strength and structure of your tooth.
Our DOCTORS
Meet
Our Team